A doctor living in Co Galway has said a delay on his citizenship application is hurting his career.
Dr Jawad Zaman, who is originally from Pakistan, is a cardiology registrar at University Hospital Galway.
The 33-year-old is married to an Irish citizen and they have two children together.
He has been living in Ireland since August 2015, and applied for Irish citizenship in May 2019.
He told The Hard Shoulder he may have to look elsewhere due to the delay in his application.
Dr Zaman explained that non-EU doctors can work in the Irish health system, if the positions are not taken by either Irish or other EU citizens.
"Any vacancy that is left out is given to non-EU [citizens] based on merit: this is how we ended up in Ireland.
"And the reason we chose Ireland is because compared to the [other] countries… we get exposure to advanced medical facilities and training under qualified specialists."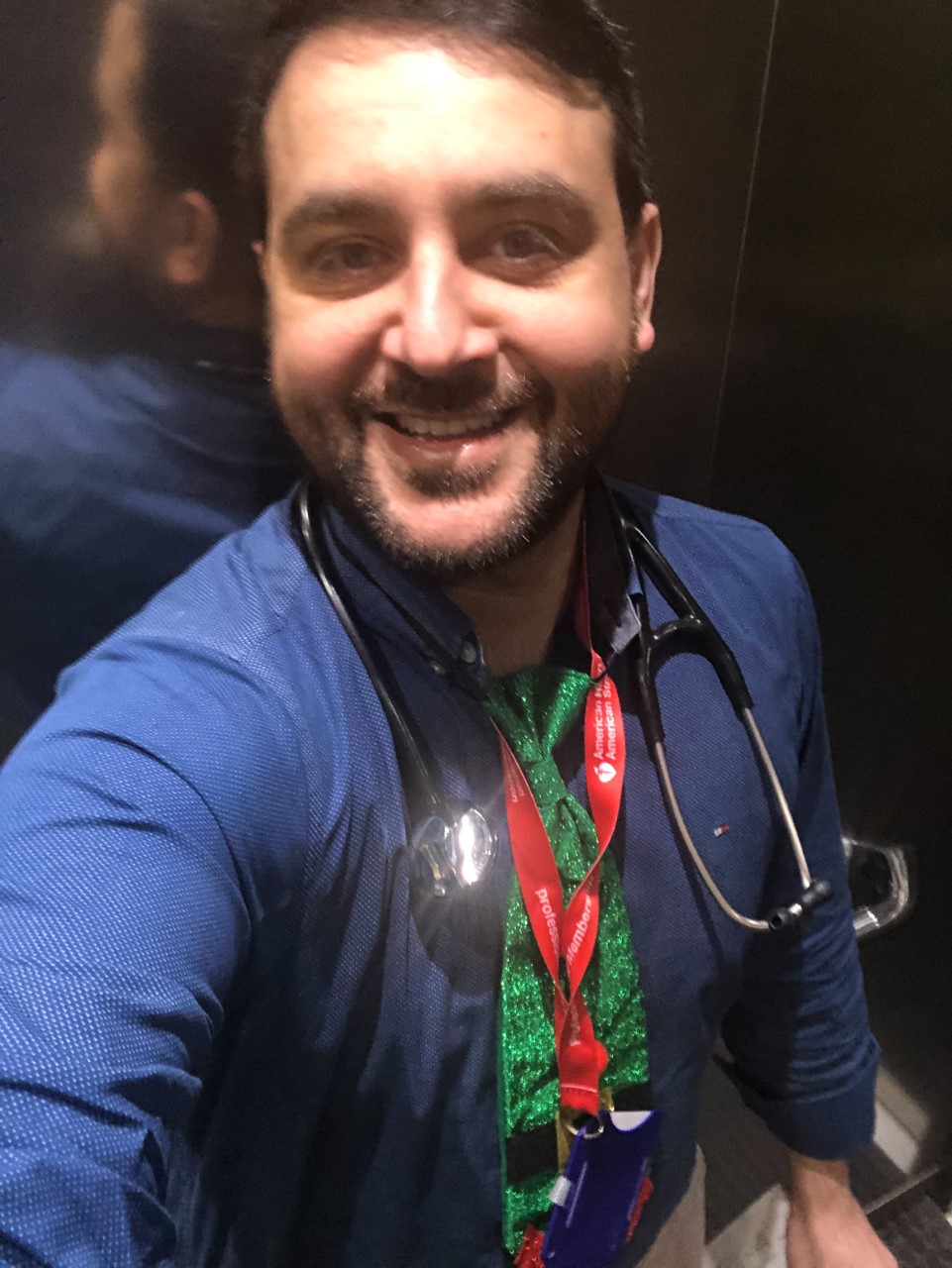 Dr Jawad Zaman. Picture by: Supplied
But Dr Zaman said his career progression has been hurt by his citizenship status.
"If we talk about career progression, it always has to do with training.
"The first question being a doctor you are asked is whether you are in training or not in training.
"So for training – again it's the same thing – a training job appears and you apply for it.
"Initially it should be saturated by Irish, which is right… because this is how it is in most of the European countries, the second is EU and third is non-EU.
"If you apply for a competitive post – like in my case I'm working in cardiology – for the past five years, there's a higher post than cardiology registrar.
"[But] the chances to get into training is completely negligible."
Dr Zaman said he believed he would be eligible for citizenship within three years.
"Looking at my case – my wife is Irish and I have a baby girl who's also Irish – I thought my case was pretty straight forward.
"So I applied in May 2019… I submitted all the documents that they asked me to submit: including police clearance from Ireland, police clearance from Pakistan.
"All the documents were acknowledged, and they told me that it's now in the final stage.
"It's been two years, I stand nowhere with my career, I can't make any decision.
"Where should I go – should I wait for a decision or should I just move to another country?"
Dr Zaman said he has had no explanation for the delay.
"I waited for two years, and at this stage I have nothing to gain or lose if I wait for citizenship application approval.
"Right now all the training slots have been given starting from July… so that is gone".
He said he has contacted Health Minister Stephen Donnelly and Taoiseach Micheál Martin, as well as the Royal College of Physicians of Ireland (RCPI).
"The coming August is very crucial for Ireland because the UK after Brexit is a big threat again to the Irish healthcare system.
"After Brexit the UK will prioitise their own citizens for training slots, and then they will be followed by EU and non-EU standing in the same category."
Main image: Dr Jawad Zaman. Picture by: Supplied